| | |
| --- | --- |
| HVAC&R contractors have recently seen a 110% or more increase in the purchase price of R-22. (R-22 a refrigerant widely used in Heat Pump and Air Conditioning systems.) What does this mean for you……..the consumer? According to one of our distributors, expected cost per pound for R-22 will run between $50-$100 per pound. | R-22 also known as HCFC-22 has been the refrigerant of choice for residential heat pumps and air conditioning systems for more than four decades. The phaseout of harmful CFCs (chlorofluorocarbons) and HCFCs (hydro chlorofluorocarbons) under the implementation of the Montreal Protocol (an international environmental agreement) which established a worldwide phaseout of ozone destroying or ozone depleting substances in all developed nations. The Montreal Protocol is carried out in the U.S. but has been amended through Title VI of the Clean Air Act , which is implemented by the EPA. |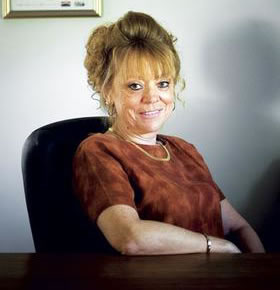 According to the original phaseout schedule for HCFCs, including R-22, beginning in 2004 and finalized in 2020. In 2020, the U.S. is required to reduce its consumption of HCFCs by 99.5%. Due to a culmination of several factors, including the continued implementation of the federal government's policies regarding HCFCs, current economic market conditions, and delays in the regulatory process the producers and importers of R-22 would currently need to reduce their last allocations amount and production would be curtailed by 45%.
These recent actions by the US Environmental Protection Agency (EPA) regarding HCFCs have led to uncertainty about the availability of R-22 in the coming months and years.
HVAC&R contractors are currently seeing the increase in price, as well as, a limit of purchase quantities. Existing units using R-22 can continue to be serviced with R-22, however the cost to do so will be dramatically higher than in previous years. Properly installed home comfort systems rarely develop major refrigerant leaks. One important step for the consumer is to select a reputable dealer that employs service technicians who are EPA-certified to handle refrigerants. Proper maintenance of the units can prevent failures resulting in the loss of the refrigerant charge. (An average 3.0 Ton system holds between 7-9 lbs of refrigerant.)
Although we have been expecting the phase out of the R-22 product, the industry finds itself in legal limbo. Until a finalized adjustment rule is decided, the proposed reduction of allocations for 2012-2014 will be between 11-47%.
Proper service and maintenance to these units has just taken a new priority. Signs of a refrigerant leak are as follows:
1. The unit is "icing". This is visible on both the Condensing Units, and the Air Handler Units.
2. Not maintaining set point on thermostat.
3. Unexplained water around the Condensing Unit or Air Handler Unit.
4. A wet air filter.
If you feel your system is not working properly, call a reputable service company to diagnosis the system.
Alpine Air, Inc.
6185 Demaggio Rd
Jacksonville, FL 32244
(904) 509 5020
Licensed | Bonded | Insured
Drug FREE Workplace
Visit Our Website
HVAC Repair