>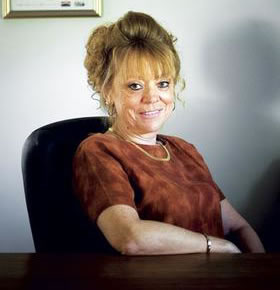 Saundra Jones, president of Alpine Air Inc., has been able to grow her heating, ventilation, air conditioning and refrigeration business in part thanks to a strategic alliance she established with her competition.
The partnership began in 2004 when she and the owner of Climate Engineers, Inc. discussed a merger.
"I decided the merger wasn't in the best interest of my company," said Jones, whose husband is the lead technician for Alpine Air. "So I suggested we work with each other. We would become his service staff and in return he would become our installers and duct people. He needed someone to start the systems [his company installed]. And we were growing so quickly, I couldn't staff fast enough."
Working in tandem and sharing staff worked out well for both companies.
"It allowed me to take jobs I couldn't take otherwise because I didn't have the staff and it allowed his company to keep running because he had the technical staff," Jones said.
Businesses wanting to grow can explore strategic alliances with other related companies that allow them to offer more products or services to clients. It can also be as simple as sharing advertising costs when two related businesses are marketing to the same customer base.
"Collaboration is not so outrageous," said Linda Nottingham, a counselor at SCORE Jacksonville. "The whole idea of the traditional business model, 'These are my customers,' goes by the wayside. Understand who is in similar businesses to see if there are opportunities for collaboration that can be beneficial to both, maybe a joint adventure or just marketing.
" Alpine Air's strategic partnership helped both companies weather the economic storm, albeit with some restructuring. Jones' company grew in both 2009 and 2010 because this partnership was in place well before the recession.
"When we have businesses that are proactive rather than reactive [to economic changes], it is a plus," said Karen Farah, vice president/commercial banker at FirstAtlantic Bank. Farah is also Jones' banking mentor in the Jacksonville Women's Business Center Financial Matters program. "There are companies that didn't see things were going to be changing [in 2007] and those we have seen falling by the wayside. But someone like Saundra saw things were changing and prepared. We know the businesses that are being proactive and making changes are the ones that survive."
There were a few kinks to be worked out with Alpine Air and Climate Engineers' agreement, including pricing and customer confusion. "It took a while for us to get the pricing perfected," Jones said. "And when my staff goes to his jobs, they are wearing my company name, but the most that has generated is the phone call asking if this is the person that is supposed to be here. I explain our companies work in conjunction with each other and that is the best possible person on the job for their problem."
Scheduling was another concern. Jones scheduled for both companies during the startup phase of the partnership. They now coordinate schedules as needed. "There are certain calls that take a higher priority," she said. "For example, a walk-in freezer is a high-priority call because of the potential for thousands of dollars in lost product. Another would be a nursing home. By state law, they have to have the AC running in a certain time frame or they must evacuate the patients. So, if he gets a [high-priority] call, I adjust the schedule to make sure that client is seen immediately."
The companies also have high hiring standards. Alpine Air not only conducts a thorough background check, but the company is also a drug-free workplace.
"In Saundra's case, it is difficult to find employees and once you find them, because it's a seasonal [business cycle], it's hard to maintain payroll. You don't want to hire and then lay off in nine months and then rehire them when things pick back up," Nottingham said. "Saundra's method is brilliant because it enables to her to meet customers' needs and it enables [both company owners] to maintain payroll."
Jones also works with some of her direct competitors sharing overflow work, and even representing her company in emergency situations.
"We are not only small-business owners, but we're also human and things happen like funerals," she said. "So, I sat down with a smaller company and said, 'What if something did happen?' And in 2010, I had to lean on them. During my busiest month, we had two deaths. Fortunately, I had the alliance prior to the need. I had multiple jobs in process that I had to take my lead person off the job and send our direct competition in his place to finish the jobs."
Read more: Consider strategic alliance to boost business | Jacksonville Business Journal
Note:
Air Conditioning Repair
Short URL: